This Week: Sara and Meredith chat about the trials and tribulations of moving, and some alternative uses for frozen burritos!
Cookin':
Meredith's Blue Apron sandwich

Homemade pulled pork in the crockpot (using this recipe as a base) in this version I used pork loin, 1 can of cherry coke, HT Traders Barbecue Sauce - Eastern Style, Apple Cider Vinegar, 1 chopped white onion. 1. Dump in crock pot. 2. Set for 4 hours high, 6 hours medium or 8 hour low. 3. Enjoy!

Blue Apron Sandwich: Sourdough bread, goat cheese, plum, shallot, cucumber, lemon, garlic, sugar, white endive. Slice the cucumber and marinate in garlic, lemon juice, shallot and salt & pepper. Add sliced white endive to salad and set aside. Make your own plum jam by chopping up the plum and cooking with shallot and sugar & water over high heat for about 5 minutes then simmer. Assemble sourdough bread, jam and goat cheese, then make grilled cheese on stove top. Meredith's additions: add fresh ground ginger to the plum jam. Don't put jam inside the sandwich! Assemble sandwich with just goat cheese, then top with pulled pork and drizzle jam on top. Serve with cucumber salad in between 2 triangle slices of sandwich.
Bookin' (or this week… Magazine-in'):
References:
Moving day Dinner - Give those helpers some yummies!

How to pack your stuff - All the boxes! Our tip - get moving boxes from a bookstore, or get beer boxes from your local beer distributor.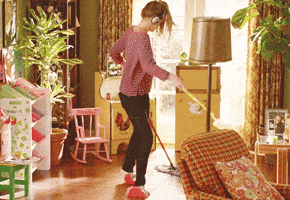 What your friends think when you ask them to help you move…
And of course once you move in you are a combination of
and