This Week: Talking about cooking in the summer, how to keep from overheating and still eat well
Cookin':
Summertime Drinks:

Drink -summer beers (low abv, light, crisp, citrus) Sara's suggestions - Ruby redbird & El toro

Sweet/unsweet tea

Fruit tea + ice + nalgene full of water

Sparkling Water

Sodastream

Totally forgot to talk about this on the show, but

What do you eat when it's too hot to eat?

Grilling-- Sara's dad's technique for never ever ever turning on the a/c until absolutely necessary and the home repairs that never end

Grill avocados/onions/peppers before making guacamole

Use olive brine to baste anything you are grilling, shave garlic over resting meat

Spicy Stuff

Salads. All the salads! Lettuce and fruit salads. Yum.

stuff you don't cook -night of 1000 snack trays
Ceviche, all the ceviche!

Use appliances other than the oven to cook, like the crockpot or Meredith's favorite a Panini Press.

Cook in the oven early in the morning! Take the opportunity to cook Bacon in the Oven!! Bacon in the oven - line a cookie sheet with aluminum foil, place bacon on sheet and put into a cold oven, set to 400 degrees and set a timer for 20 minutes

Hot fruit desserts! Here are some good recipes to check out.

Sara's Patriotic Jello Shots!

Frozen Coolwhip! Chocolate Graham Crackers with Coolwhip! Frozen. So good. You can also just eat it straight out of the tub. Sara makes it like a lasagna layered with Graham Crackers, Coolwhip! And jam.

Frozen fruit as ice cubes. Sara likes Frozen grapes.

HOMEMADE ICE CREAM! Make a cake with ice cream! Meredith is making an ice cream cake for getting over 10,000 listeners! And you don't need an ice cream maker - using a food processor to make it. Freeze homemade custard in the freezer overnight and then pulse to creamy consistency.

Granitas

Make alike Chic-fil-A nuggets

Homemade Waffle Mix - using this recipe

Tuna Poke - so yummy! @FitMenCook

Egg cups - chop veggies (tomato, onion, garlic, kale), sautee veggies in a pan, wilt spinach, butter/spray muffin tin cups, scramble eggs with a little milk, put veggies in muffin cups and add a little bit of scrambled eggs to each cup, top with cheese! WARNING: be careful - because people apparently really like these and will steal them out of your office fridge. Don't go all Ross on them!
She was like: MY EGG CUPS!!
Bookin':
Net Galley (from Leslie Shaipe of @talkingpicturesnc and @sugarbakergirls)
References:
Learn more about spicy foods: 
Most lofty of sources, huffpo.Tauted for benefits-- weight loss (pain = appetite suppressant), general gut health, links to covering taste of or warding off bacteria in meat (warm climates)

Which in turn cools you down: Gustatory hyperhidrosis.

Capsaicin raises internal body temperature to external, creating sweat

Keeping Cool according to The Kitchn

Sara's skills for moving - Pack books first!

Disney World

Magic Kingdom

Sara's favorite ride - Winnie the Pooh ride

Hall of Presidents

Sara's favorite episode of Modern Family

BOLO: Fred Arnisen selling Ice Cream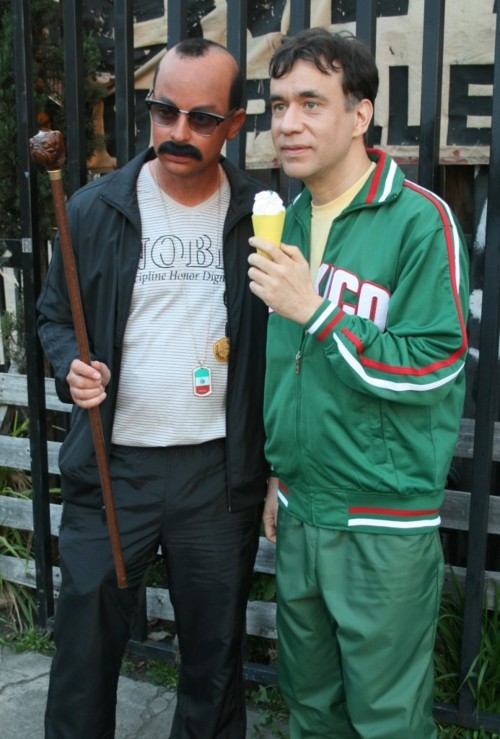 Disney Land

Sara's favorite ride Mr. Toad's Wild Ride

Meredith's favorite - the OG Pirates of the Carribean, or The Haunted Mansion