We (unfortunately) had some technical difficulties, as detailed in the previous episode. It ends abruptly--sorry!
This Week: We chat about what this whole #millennialgeneration is about - Do you consider yourself a Millennial?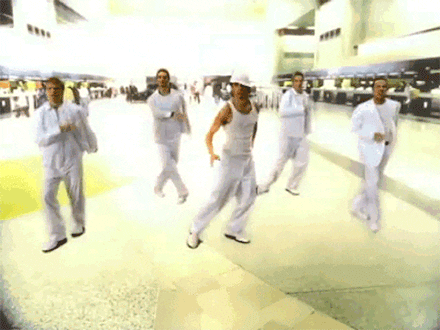 This Week's Article: "Don't Call Me a Millennial - I'm an Old Millenial", by Jesse Singal, NY Magazine
Cookin':
Sara's Eats

Protip: don't put red onion in your slaw. You will regret it.

Tuna Cakes-- these are super addictive. J & I went through the paltry 20 I made in three days, so I doubled the recipe this time.
Punjabi Beans -- we make this all the time. Amazing with rice, bread, naan, whatever you have. 

Egg cups/all egg everything: Will upload recipe

Meredith's Eats

Egg Bake #1 (Mexican-ish)
Preheat oven to 350 degrees. Spray a 9x13 pan with cooking spray.

Make Shredded Salsa Chicken (this is a great 1st meal, then use leftovers for this egg bake).

Put shredded chicken in 9x13 pan.

Take Spinach & Onions (and any other veggies you have on hand that you wish to use) and sautee in a frying pan, if you use cooking spray vs. oil you will use less points. Put Sauteed veggies in 9x13 pan.

Crack eggs into a separate bowl, add in greek yogurt (1/2 an individual cup usually works best), scramble.

Pour eggs over chicken and veggies. Stir lightly to make sure ingredients are coated. Sprinkle cheese on top if desired.

Place 9x13 pan on center rack and cook for 20-30 minutes, or until edges are slightly browned and eggs are solid in center. To test insert a knife or toothpick into center. If it comes out clean than the dish is ready to be removed from the oven.
Can serve immediately, or put in fridge to be served cold or reheated (about 45 seconds in the microwave). This recipe also freezes well.
Optional cooking option: You can cook these in a muffin tin for individual sized pieces. May slightly reduce cooking time.
Egg Bake #2 (Italian) - Same basic cooking method as above, but took frozen pepper mix (red, yellow, & green bell peppers + onions) sauteed in a pan. Added to 9x13 pan along with turkey/ham lunch meat chopped up, sauteed spinach, Italian cheese and Paula Dean's House seasoning (garlic powder, salt & pepper). Served with fresh tomatoes on top.
Bookin':
Millennials:

83.1 million millennials in the US

27% US population are millennials

25% of the workforce

40% are parents (80% will be parents by 2026)

82% Percentage of millennials that would be more loyal to their employers if they had flexible work options

#GENIUS - Jojo got a water table ℅ Auntie for his birthday, and Meredith found this #lifehack for keeping bugs out with Classic Accessories 58992-EC Terrazzo Fire Pit Cover, Round
Meredith's New Job & Killer Outfits: